Letter from The East Sac Chamber President
Hello East Sacramento Chamber Members,
Here we are halfway through 2022, and what a year it's been.
I took over as President of the Chamber on January 1st and we also brought on some amazing new board members for a two-year term.
With the Sacramento Region reopening after the Covid crisis, the Chamber and the 2022 Board has hit the ground running.  We have resumed our monthly breakfast and lunch meetings along with our mixers on the 3rd Thursday of the month, including tonight's July Mixer at Archival Framing.
During it all, we've even celebrated a few new business openings with special ribbon-cutting events sponsored by the Chamber.
Our premier event, Taste of East Sacramento, came back strong in April with a sold-out event after a few year hiatus.  Through the support of members like you and our generous sponsors, we raised some essential funding for the chamber which goes right back to our community.  Next month we will host Savor East Sac (East Sacs version of Dine Downtown) and will host our 2nd Annual Golf Classic on October 14th. Spots are still available and you can get more information here: GOLF CLASSIC INFO.
Finally, we will end 2022 with Shop East Sac and the Annual Holiday Gala.  And now, I've saved the best for last.....
BIG NEWS ANNOUNCEMENT:
The Chamber has officially rented and taken possession of a brick-and-mortar office space - 1265 sq. feet East Sac Bungalow on I street!  Some exciting points of the space:
Main room to hold 14-16 for a meeting with a Video Display and conference phone.
Greeting area with a desk, 2 other offices, 2 totally private and closed off. G
Kitchen with an oven and a fridge.
Handicapped accessible restroom.
Wheelchair lift on the back porch, and yes, we have a back porch and small yard!
Driveway that can hold 4 cars.
Plenty of 2-hour street parking on I (Free) and also Alhambra (Some Free).
We will be able to hold our board and committee meetings there and store all the Chamber's items that we currently have in all the board members' houses!
We will be able to offer a room(s) and the entire office space for hourly rental and make it available for our members.
As our Chamber has been growing, we needed a place to call home.  We always wanted a place where the board and its members could meet.  We will be working on having posted open hours with someone there available to collect checks, flyers, and other items for the Chamber, and provide information for current and prospective members.
Our hardworking volunteer board has made this possible for our members and the business community.  Our Bylaws state, "The Chamber shall promote the general welfare and prosperity of the area business community, increase opportunities for businesses, and advocate for the Chamber's membership in matters related to business, government, and community relations."
We believe that having an office makes us more visible in the community and gives our members a place to call home. Having a home and signage will attract prospective members and businesses to plant roots in our area. We look forward to continued growth within the community. We should have it open in early to mid-August and a monster ribbon cutting soon thereafter.
If you know of anyone who is closing an office and has some nice inexpensive (free?) business furniture and furnishings, please let me or Serena know.
As always, thank you for your support!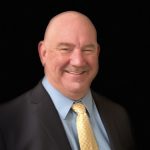 Jason Gray President
East Sacramento Chamber of Commerce